Renaissance Aruba Wedding
"Marc & Cassandra, where do I begin??? My husband and I got engaged in April 2014 and booked a trip for July 2014 to Aruba to meet with vendors for our wedding. Contact: Crooze responds to emails within a couple hours, even if they are busy, they will at least let you know that they will get in touch with you in a few hours, and they will!!!! They are one of the most reliable people we have ever met!!!
Engagement pictures: We were absolutely speechless about how easy it is to "work" with them together. Capturing photos just feels so natural with them; even though we wanted a few "posing-pictures", they captured every emotion in between and we have absolutely stunning pictures of that photoshoot!!!
For the wedding: I sent them lots of ideas of pictures, angles and portraits in advance, so they knew what was important to us. They even scheduled another meeting a day before our wedding with us, our videographer and officiant to go over details, to make sure we are comfortable and everything was set perfectly.
The wedding pictures: If you've had a look at their website & facebook, you already know how incredible their work is. They use lots of natural light, which makes every single picture just perfect, bright and colorful! They do exactly know where to position their cameras, in order to get the most out of the picture, get the best light, and best view, not only of the bride & groom, but also family and friends. In addition to that, they almost seem to be invisible during the ceremony and party. We never once felt like we had to pose here and there, not having time to enjoy the actual wedding… They are taking pictures "in the background", but getting shots as if they were right in front of you!!! Our pictures are absolutely stunning and more than we could have ever dreamed of! We did not only had the best wedding photographers but also found friends for life!!! THANK you, thank you, thank you!!! I'd ALWAYS recommend Crooze to EVERYBODY!!!!"
~ Luisa & Douglas
Read original review on weddingwire.com.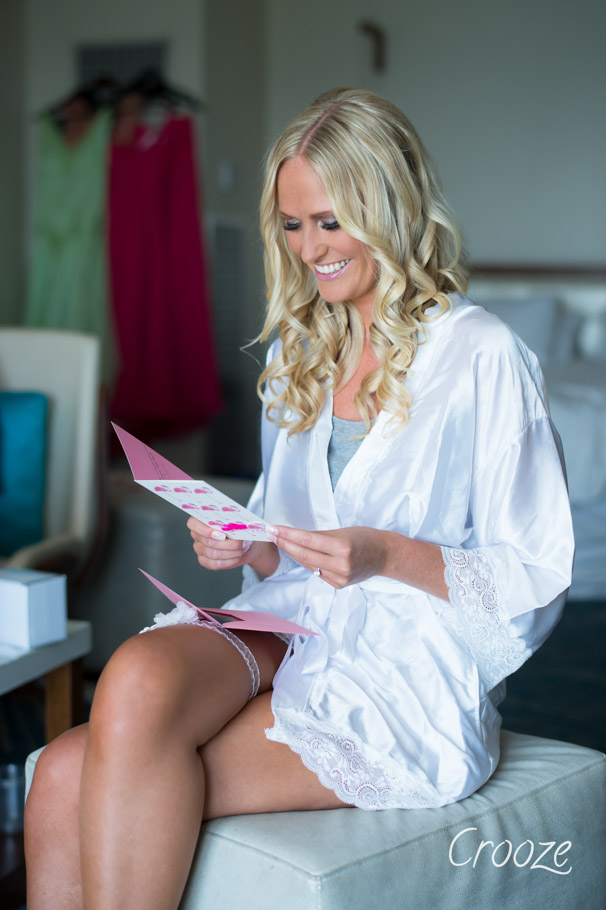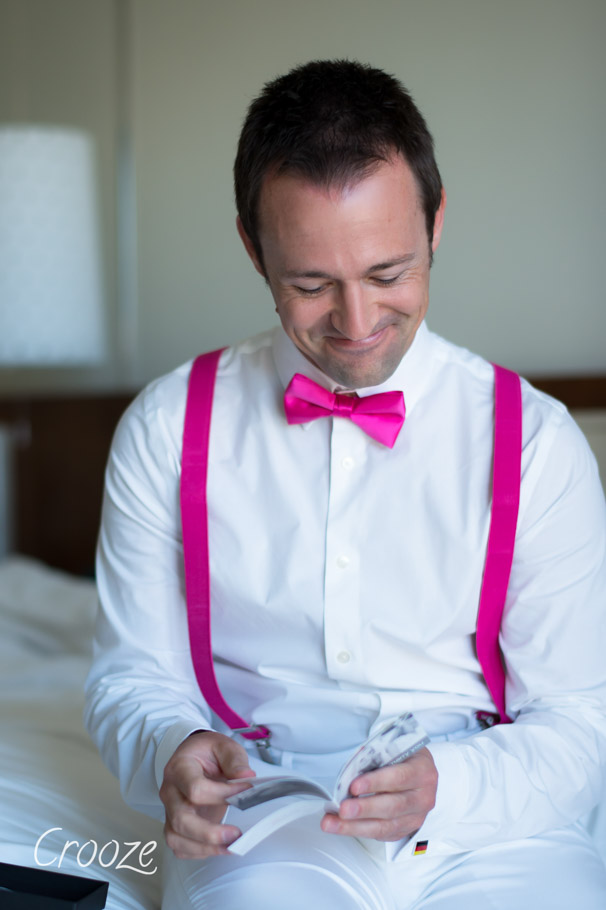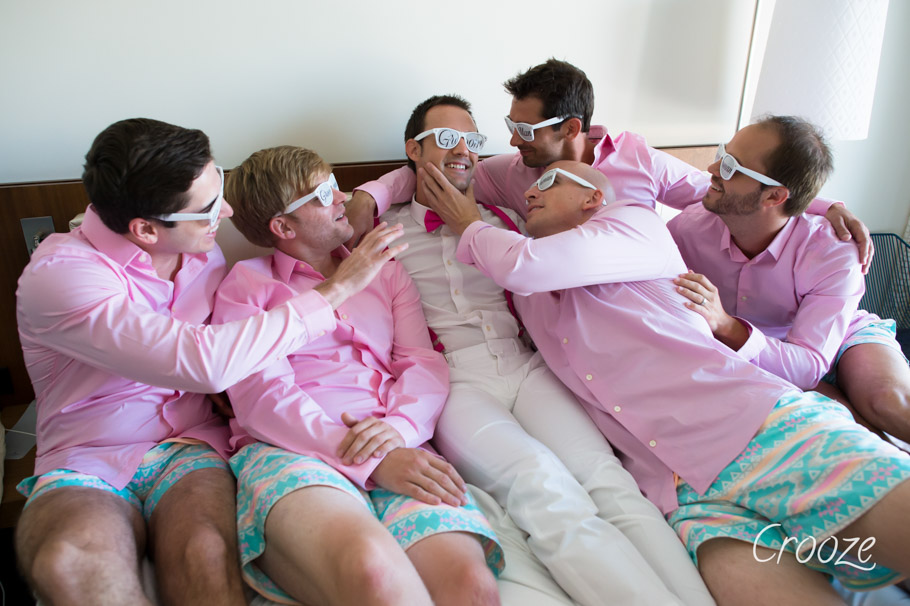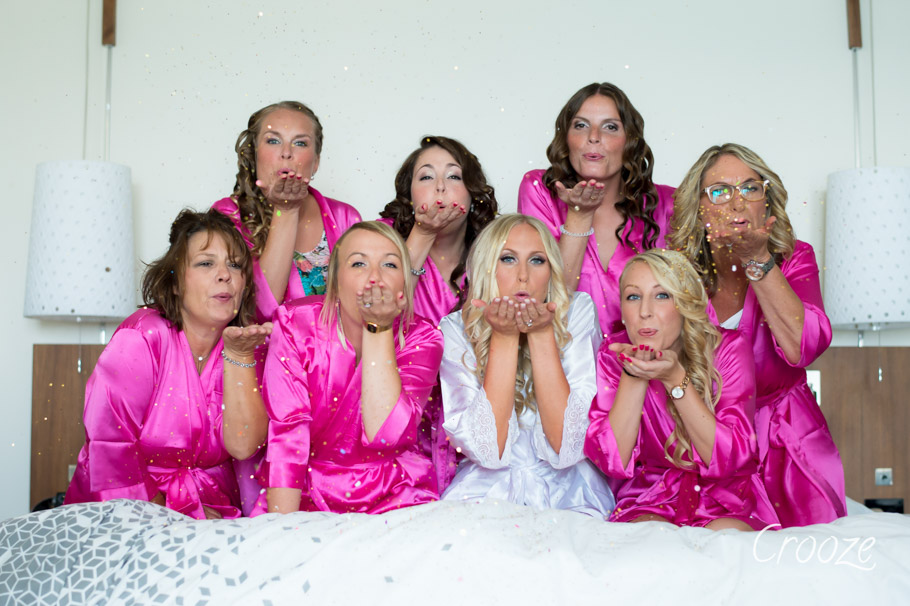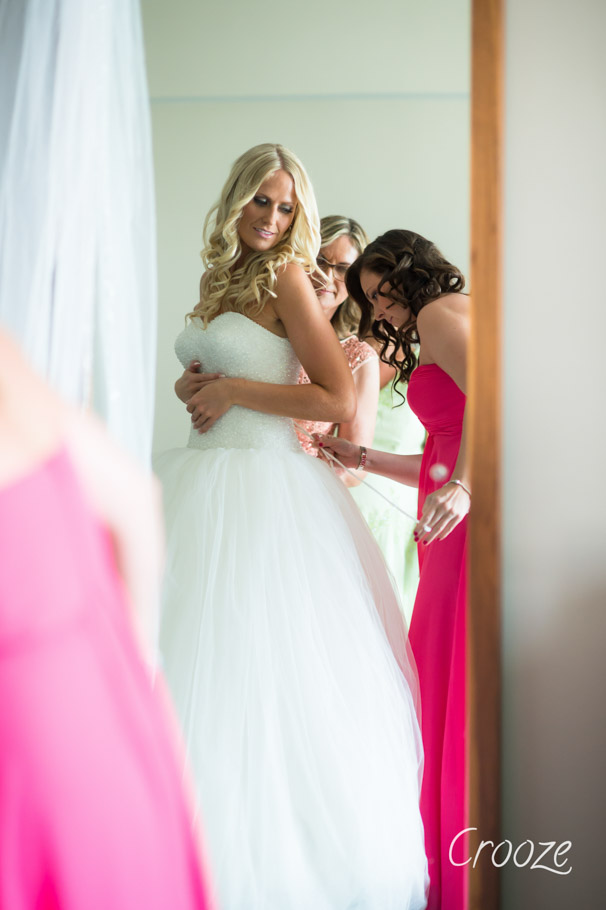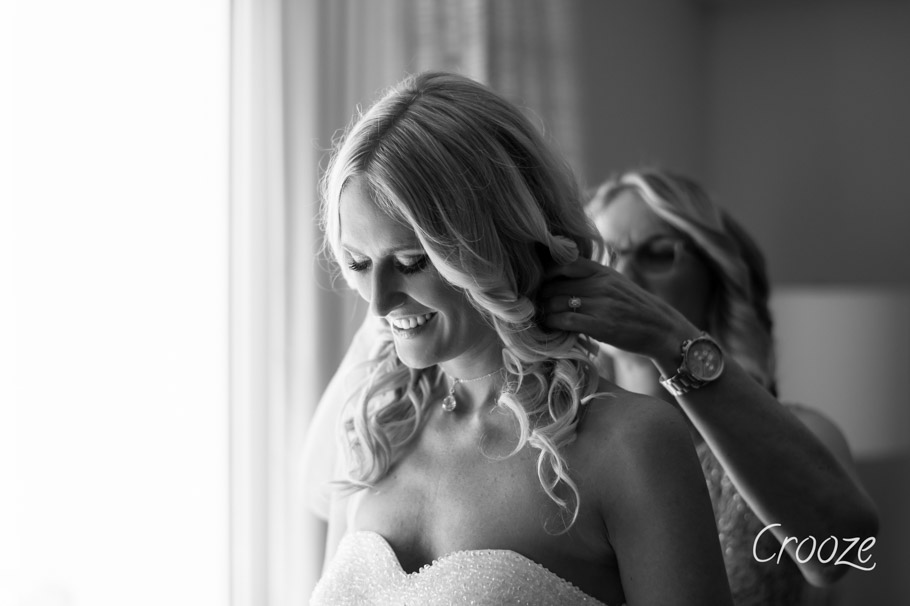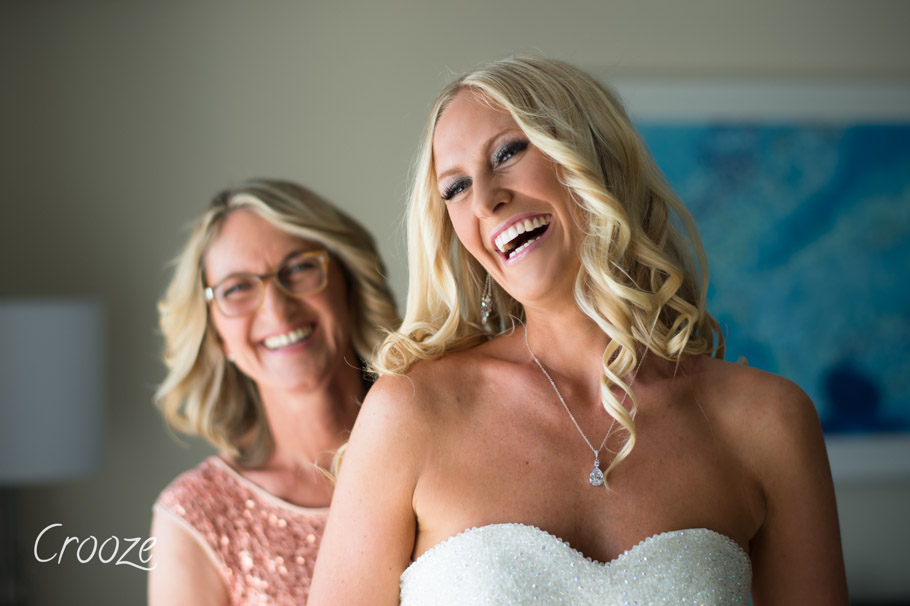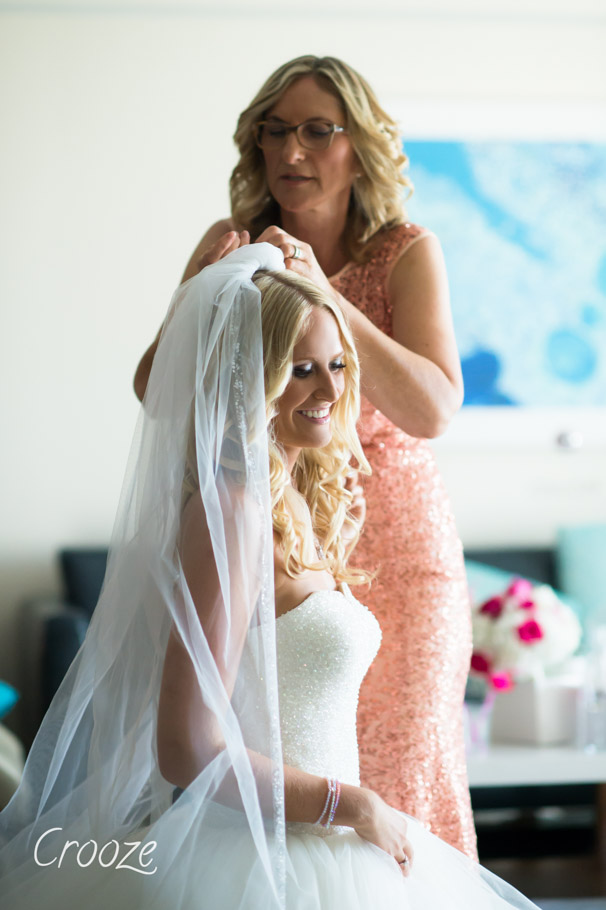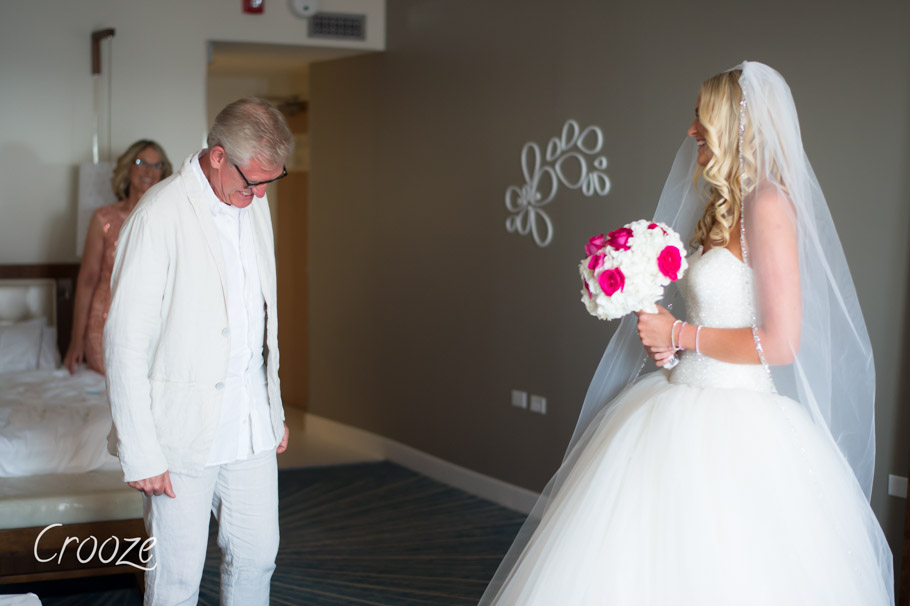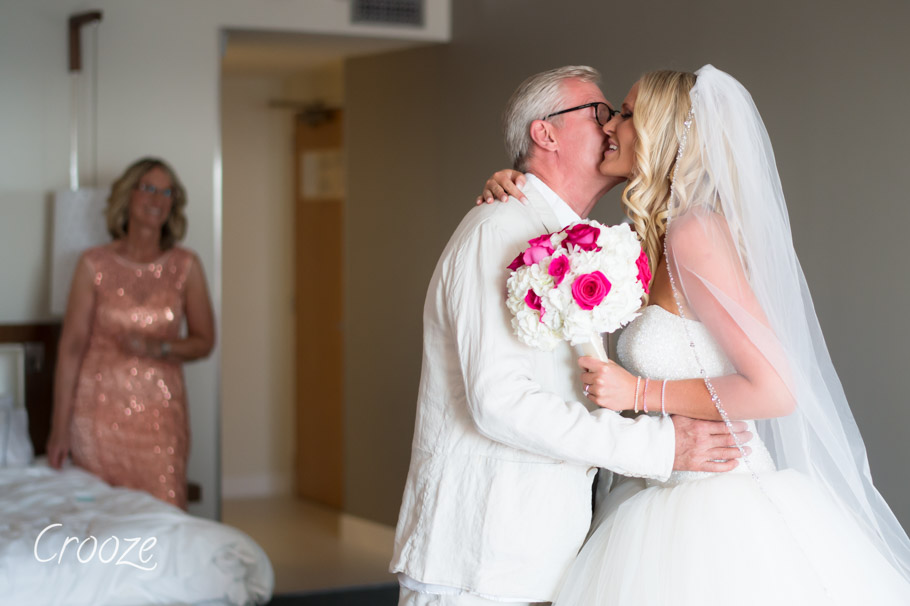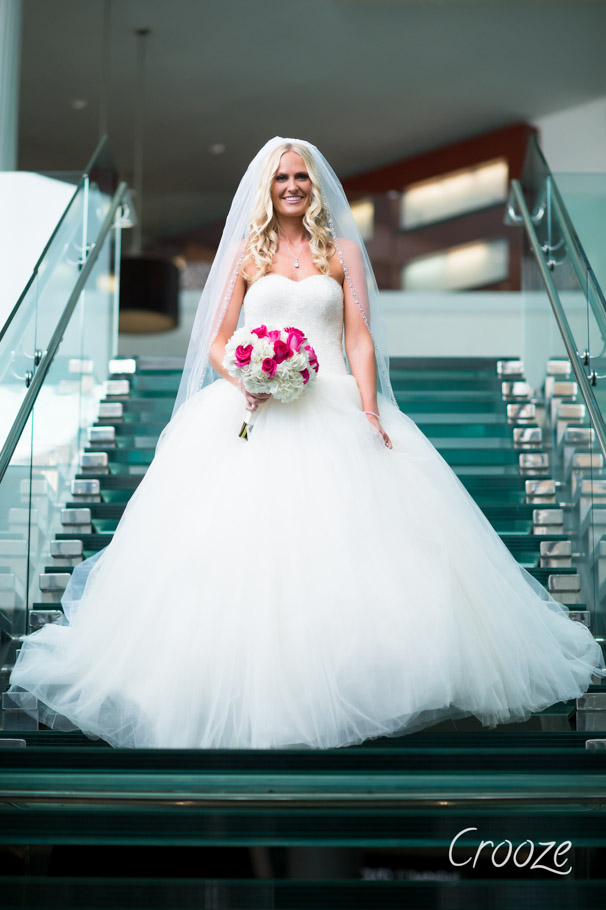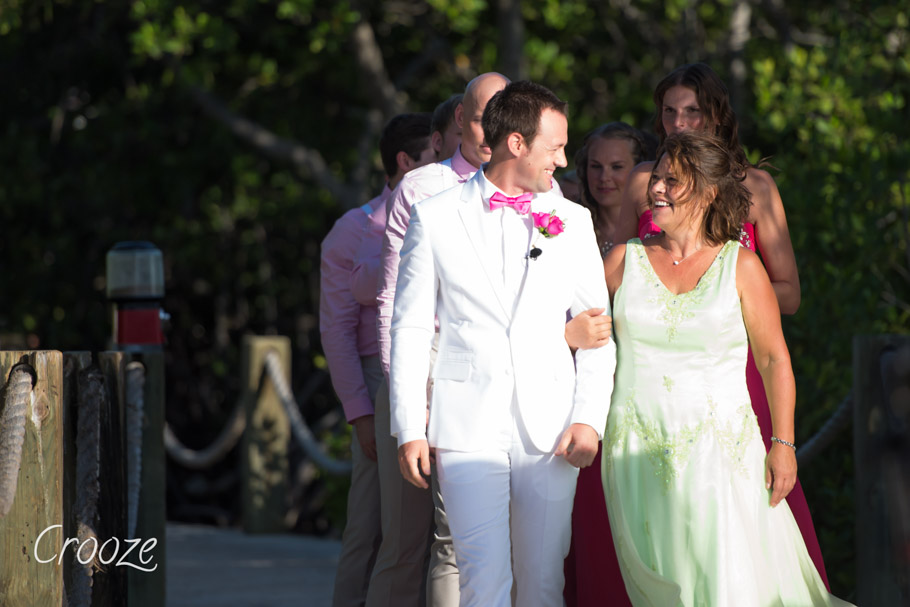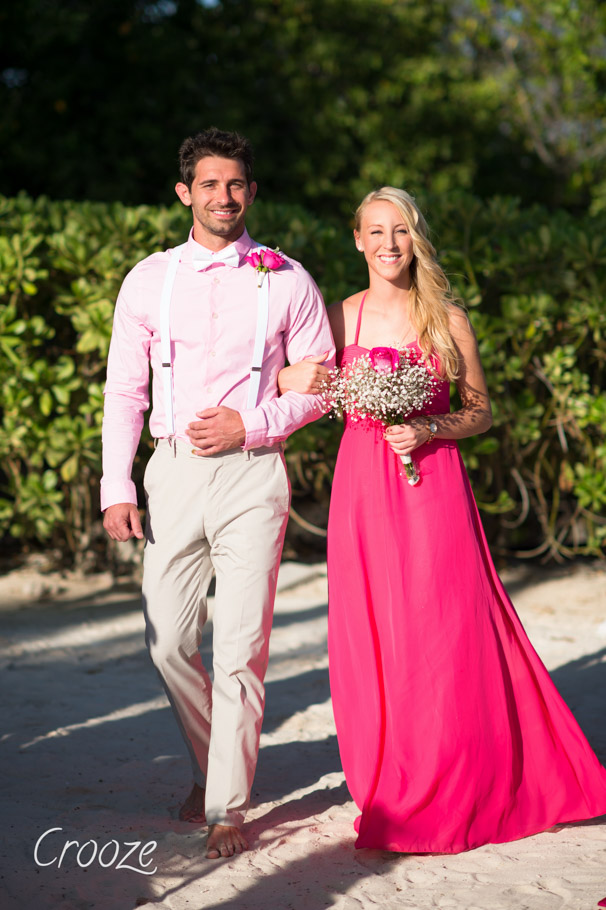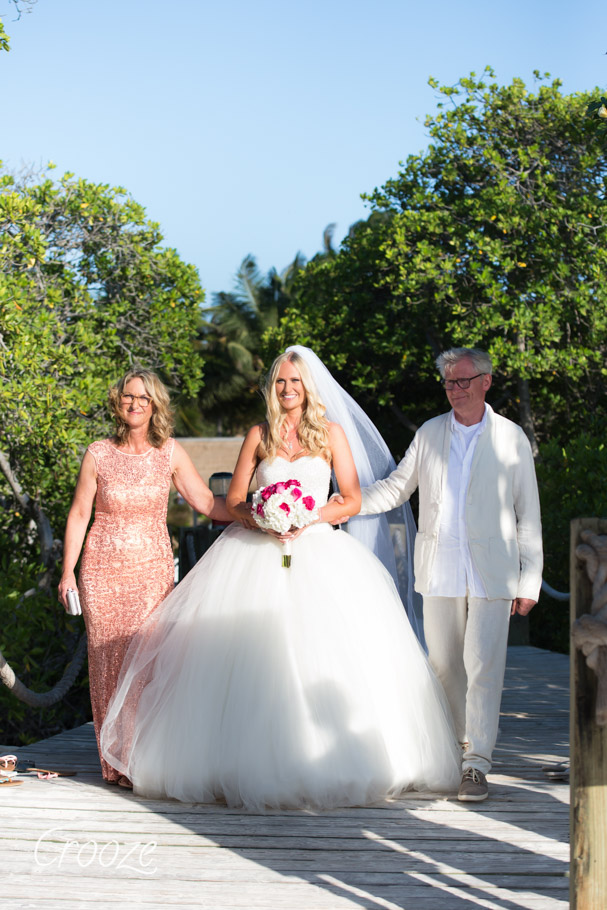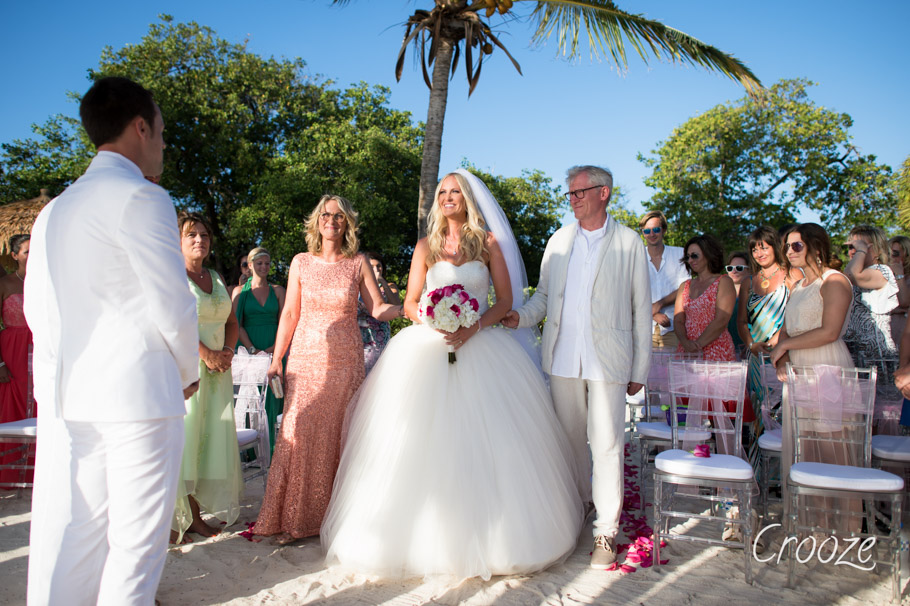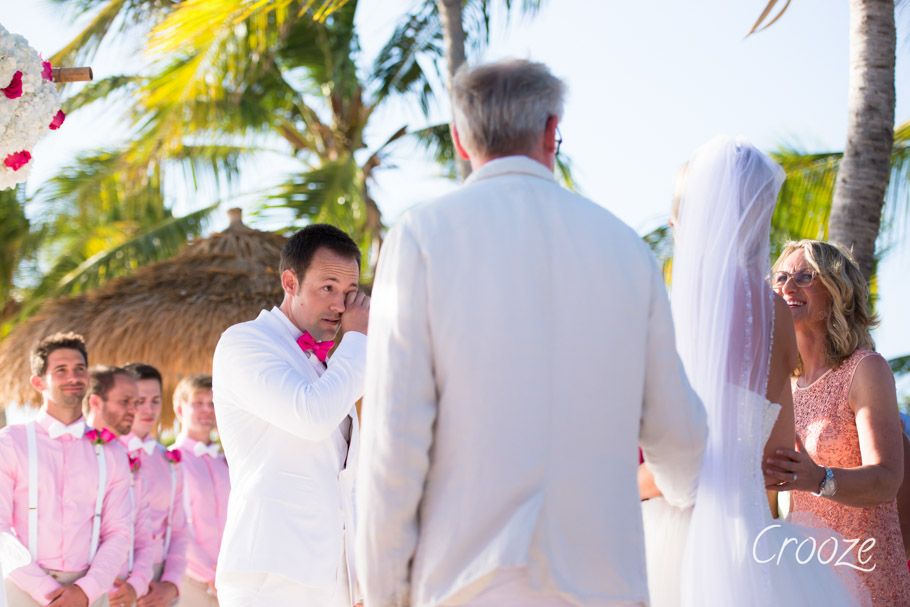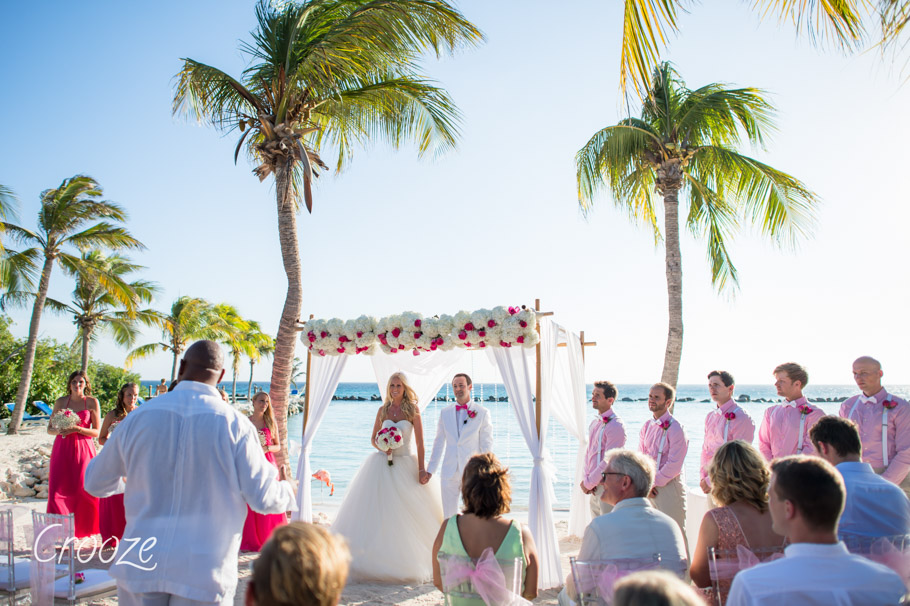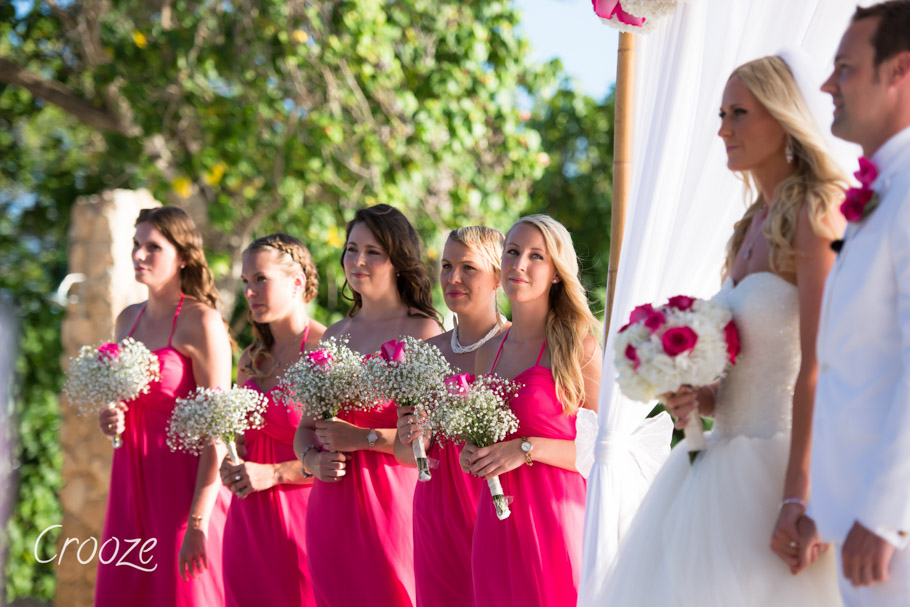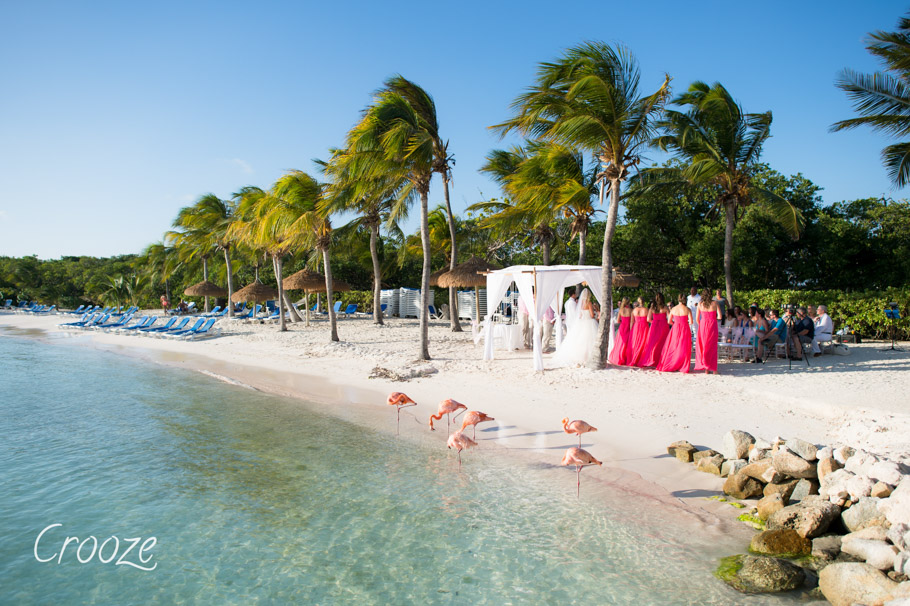 As per above photo, this is the famous "Flamingo Beach" which is one of the two beaches to be found on Renaissance Island. The wedding ceremonies are done at this beach while the cocktail hour and wedding reception are hosted on the other beach.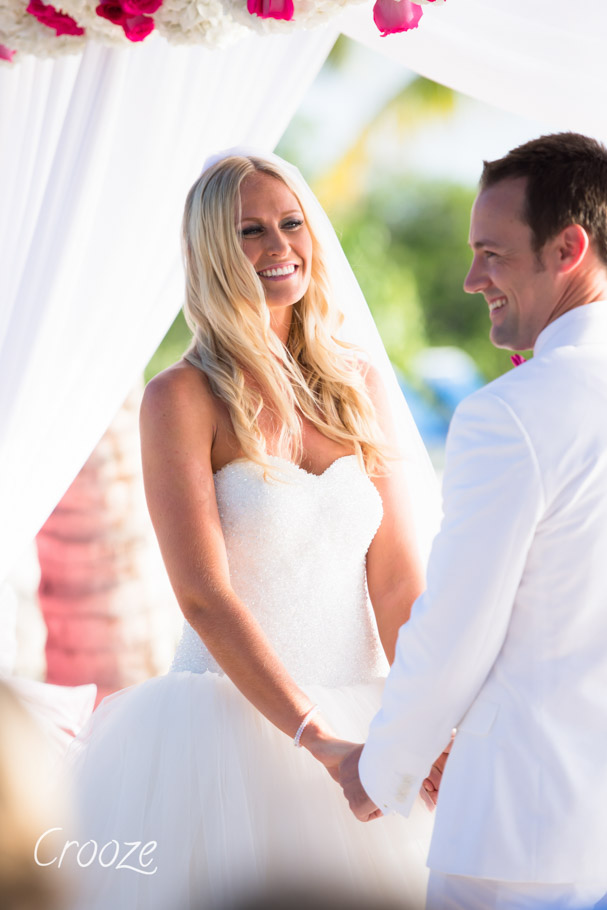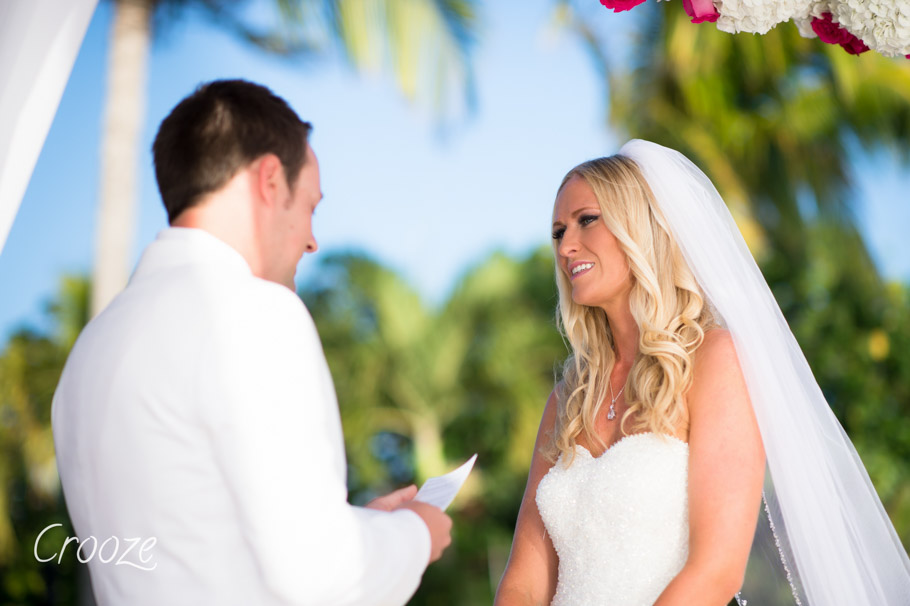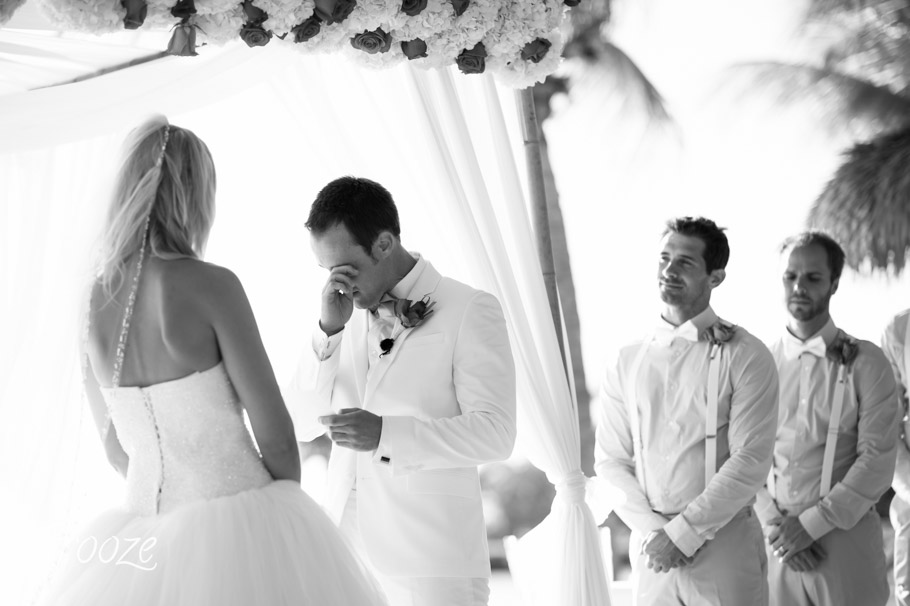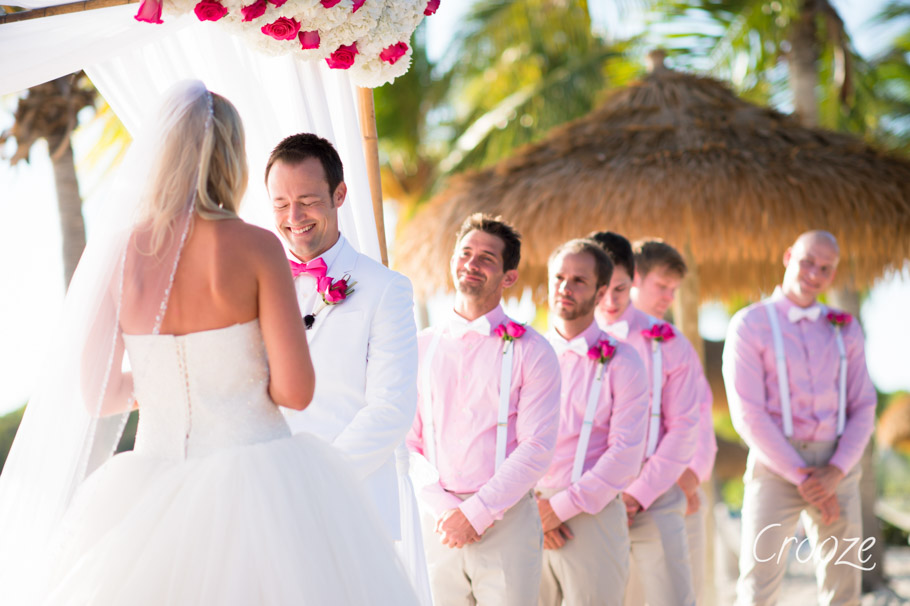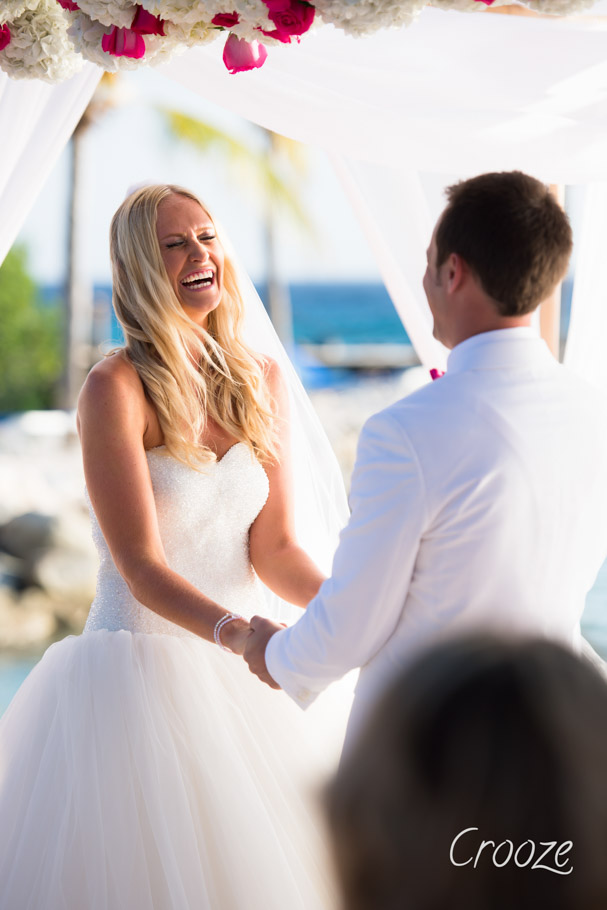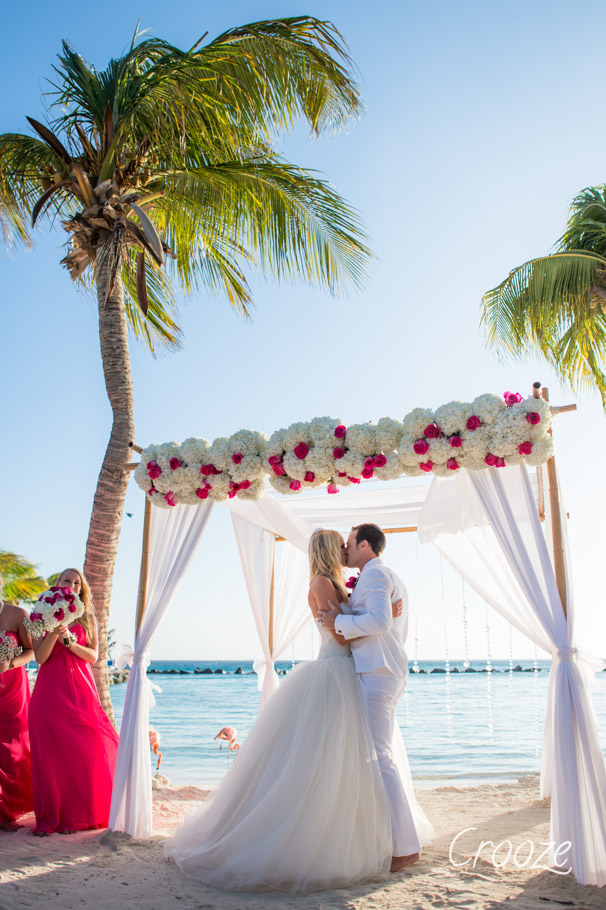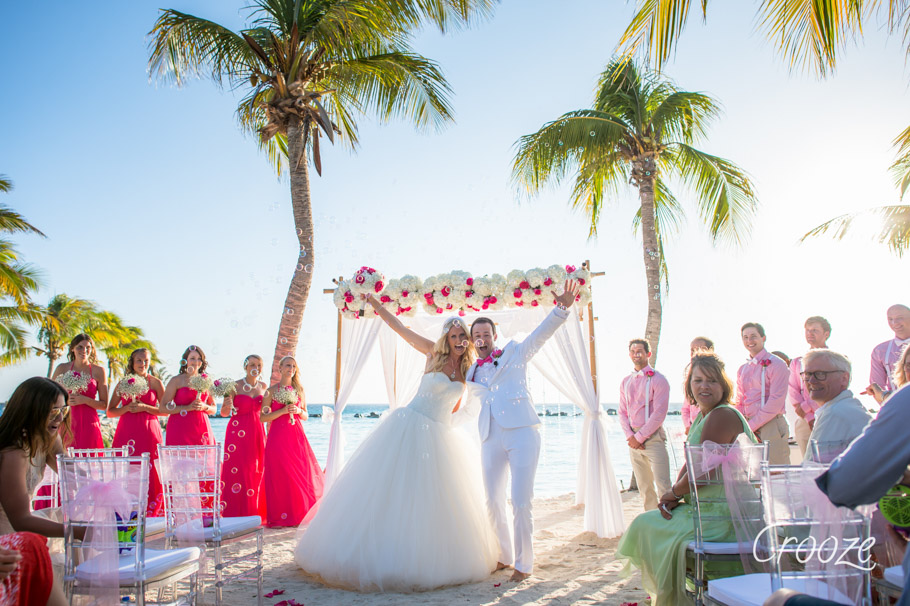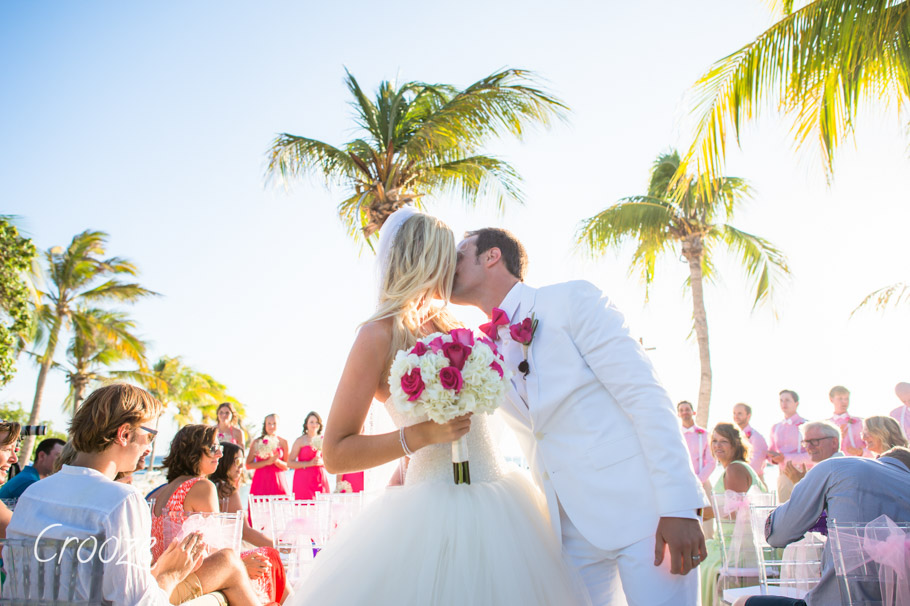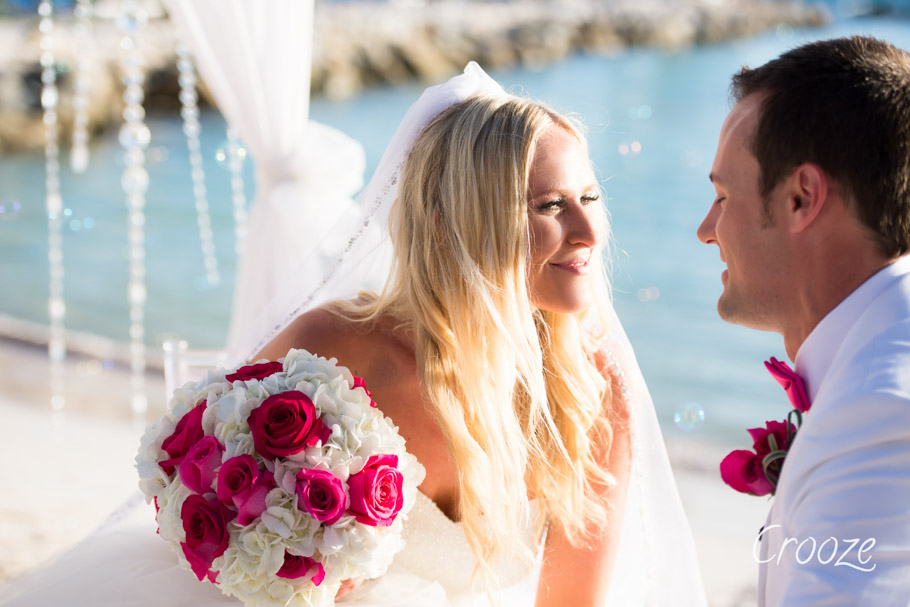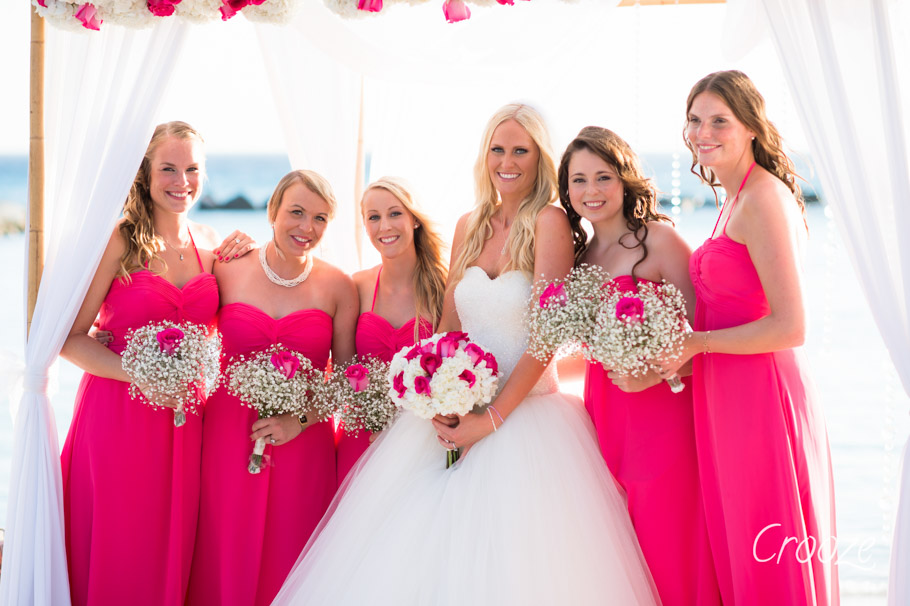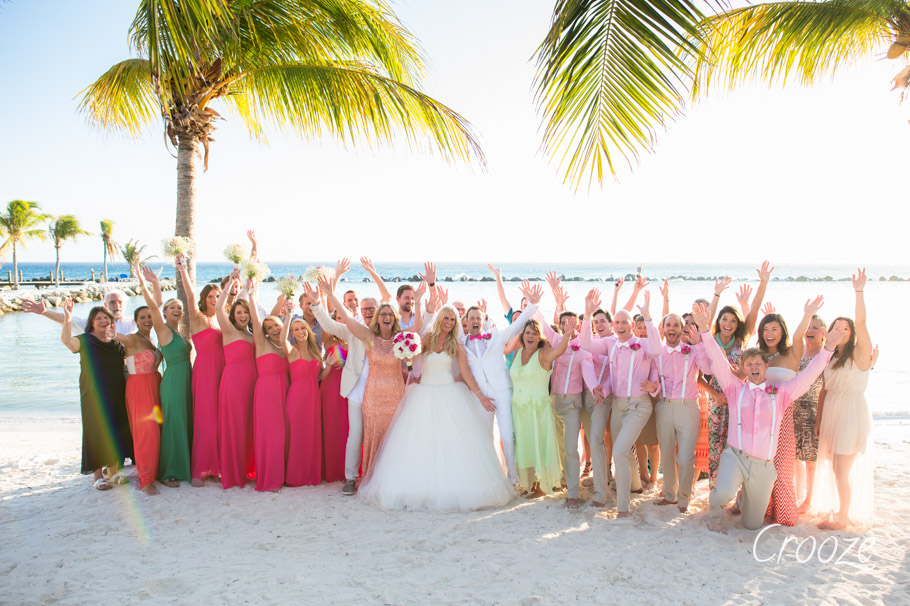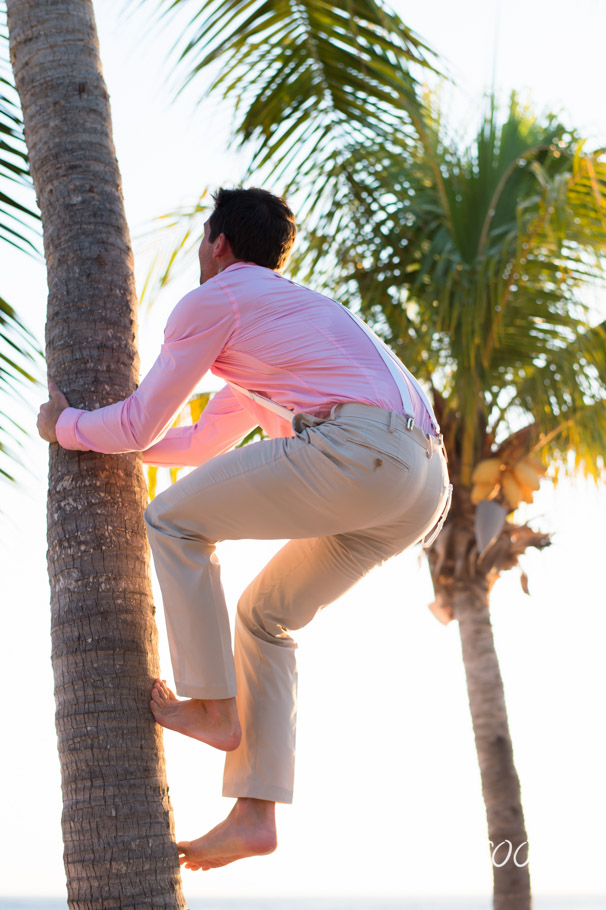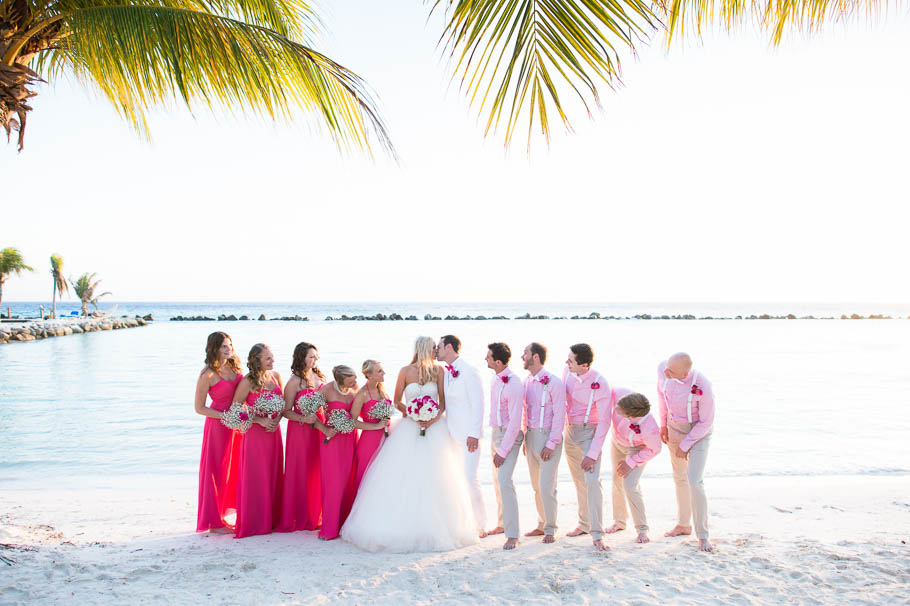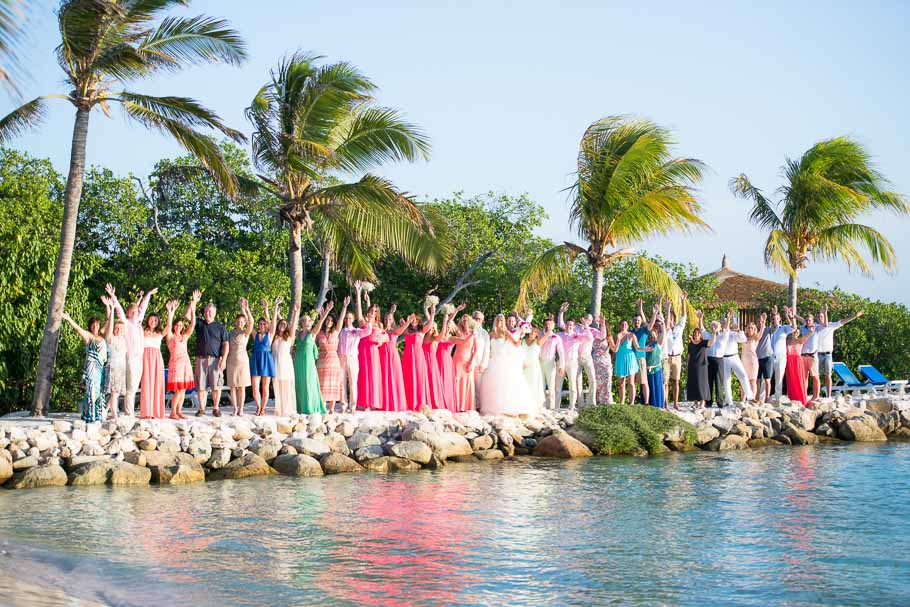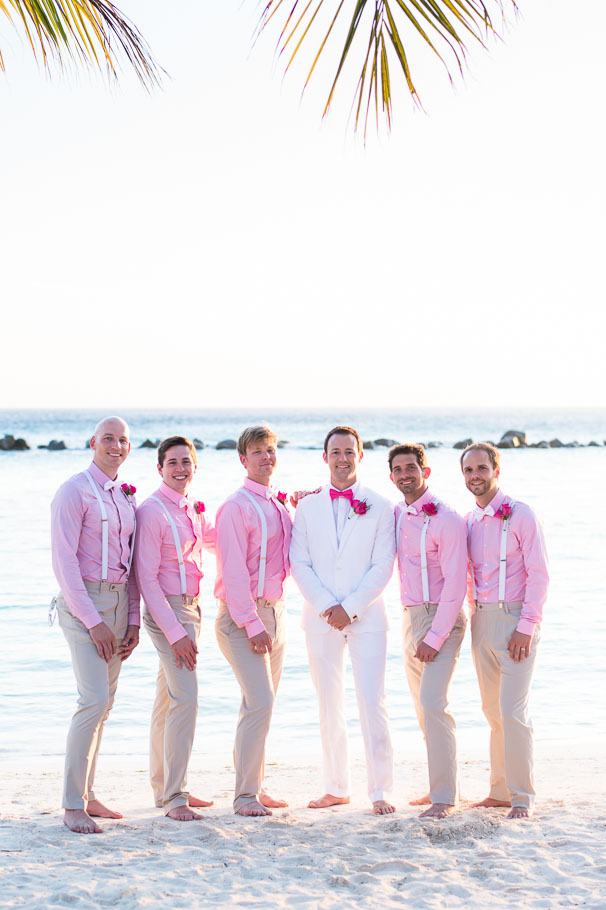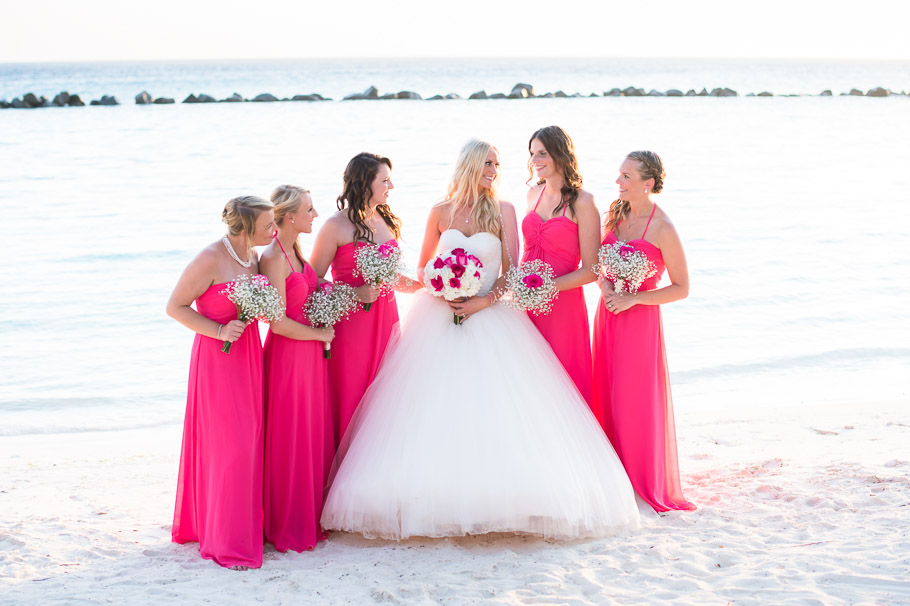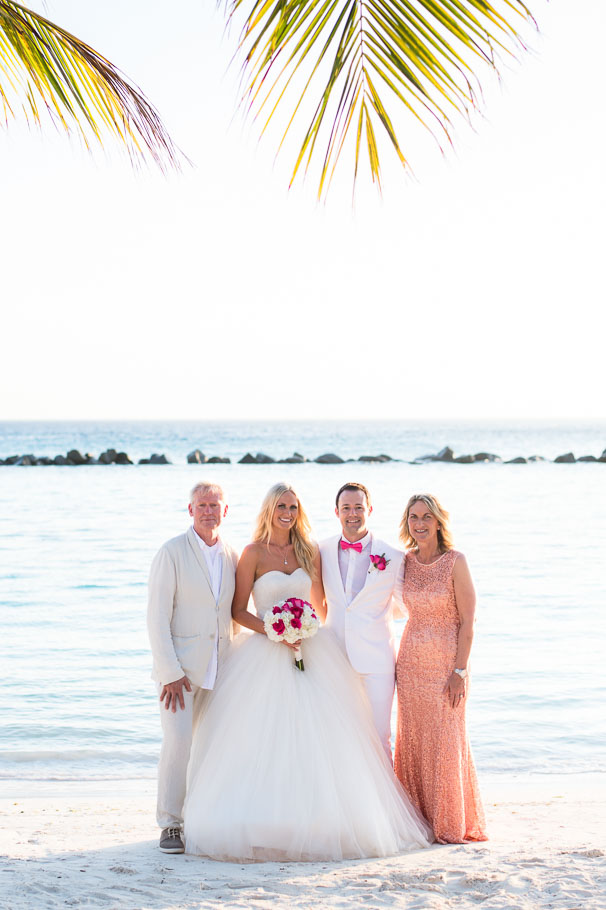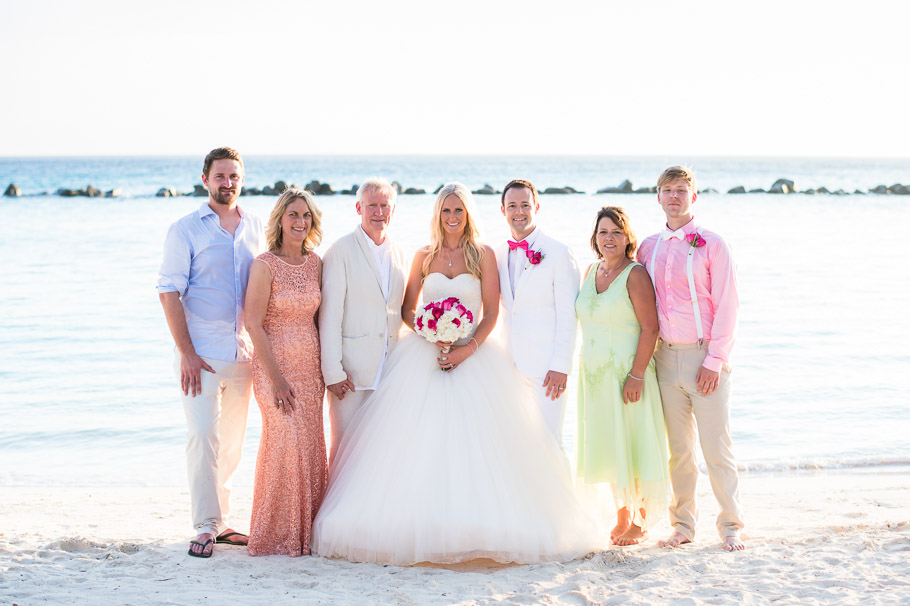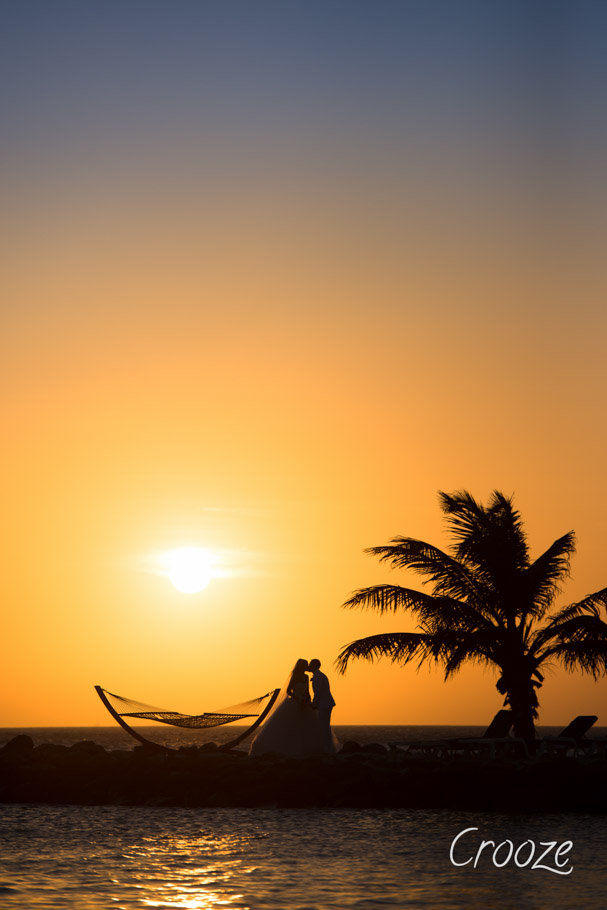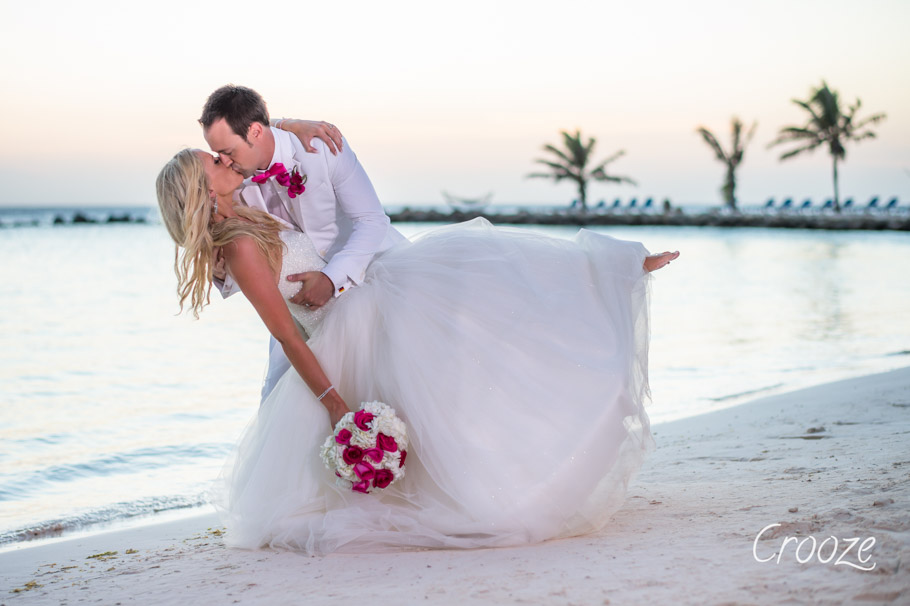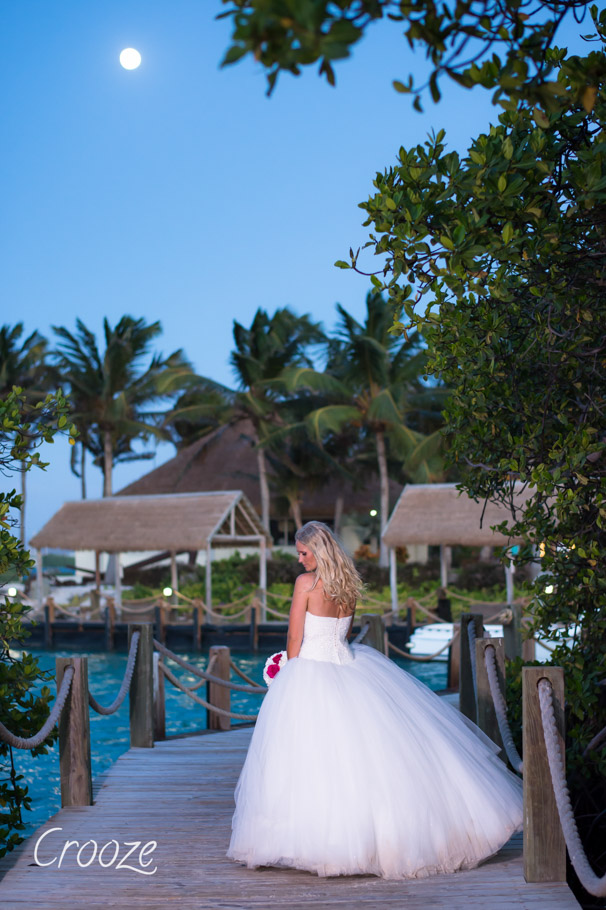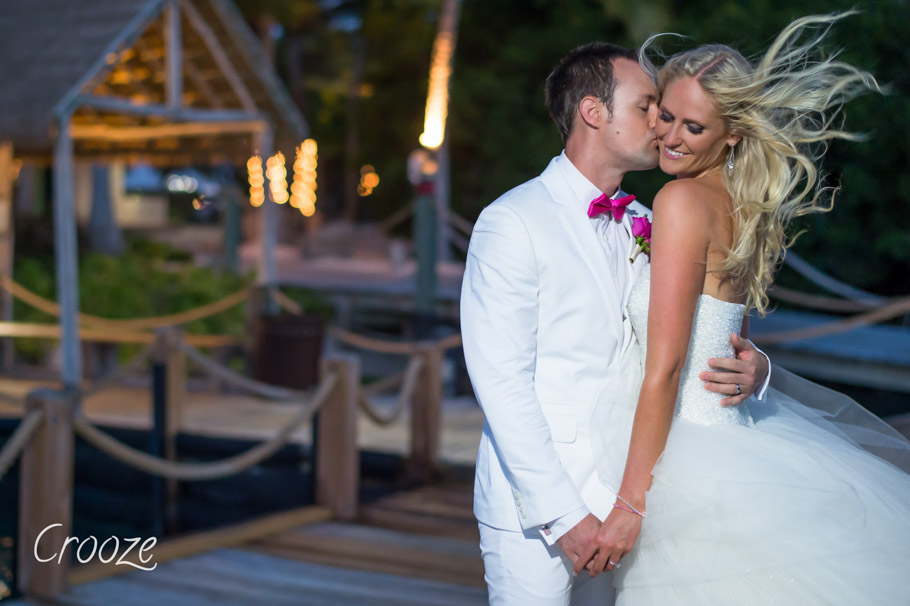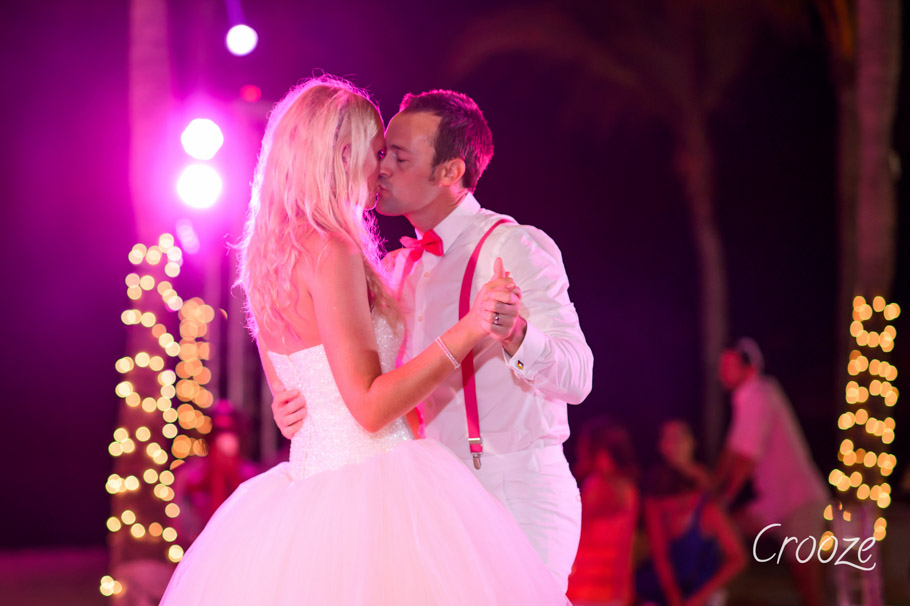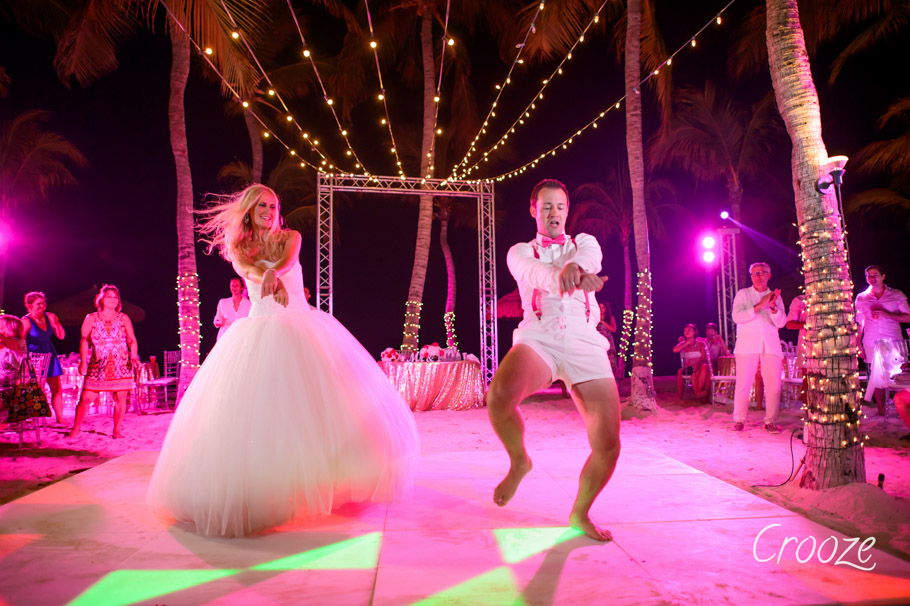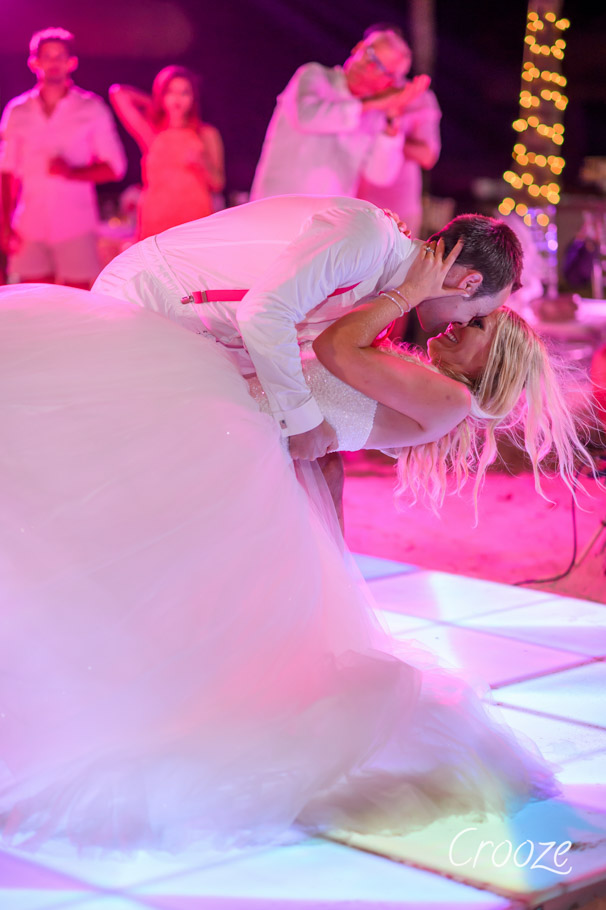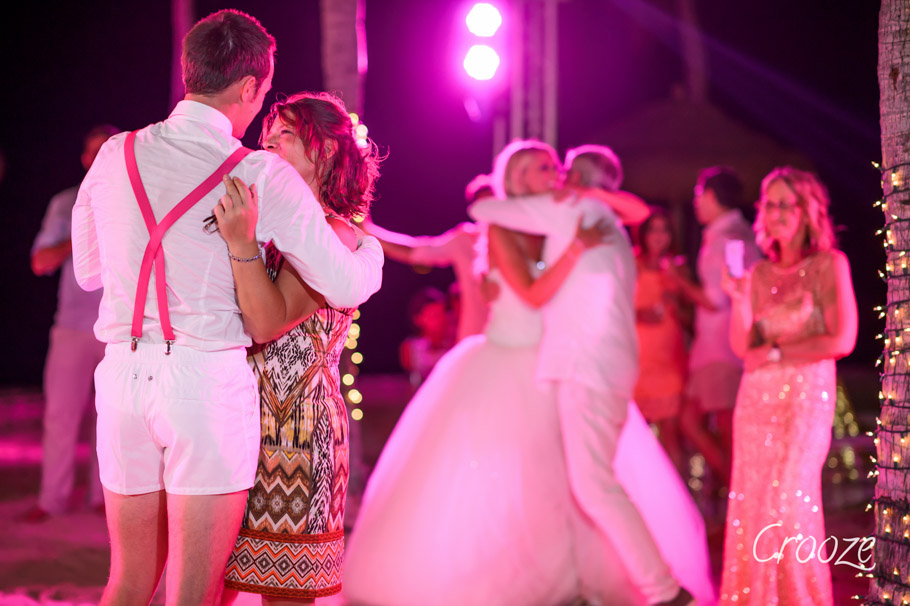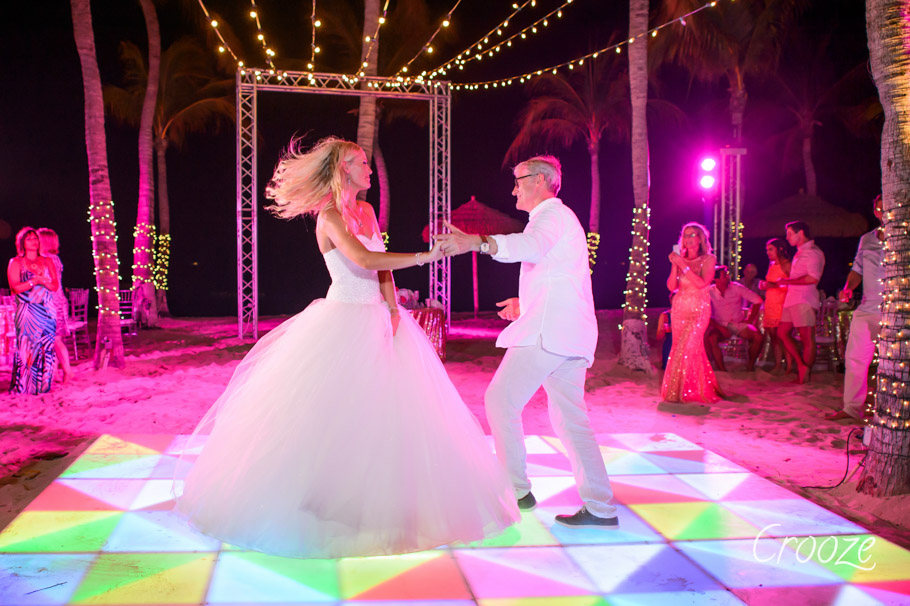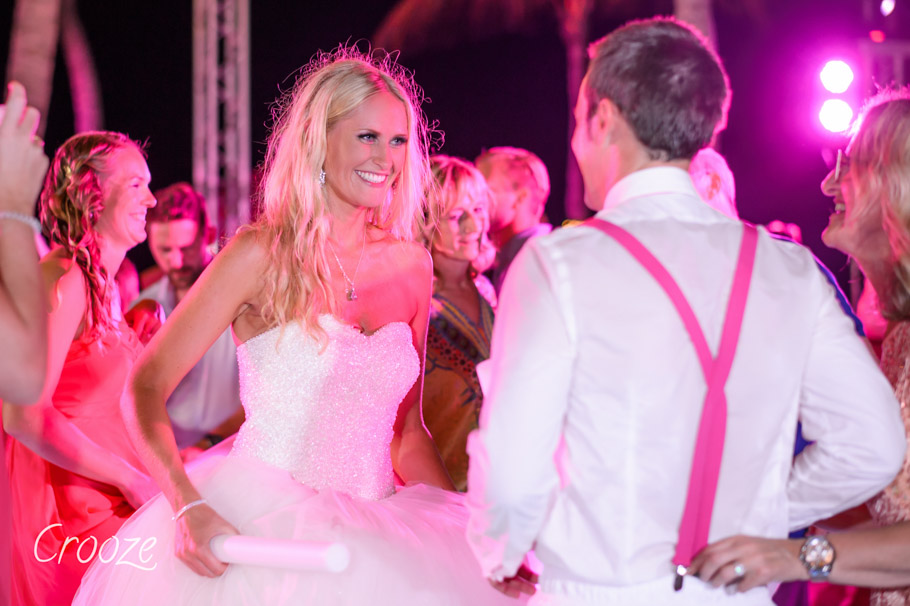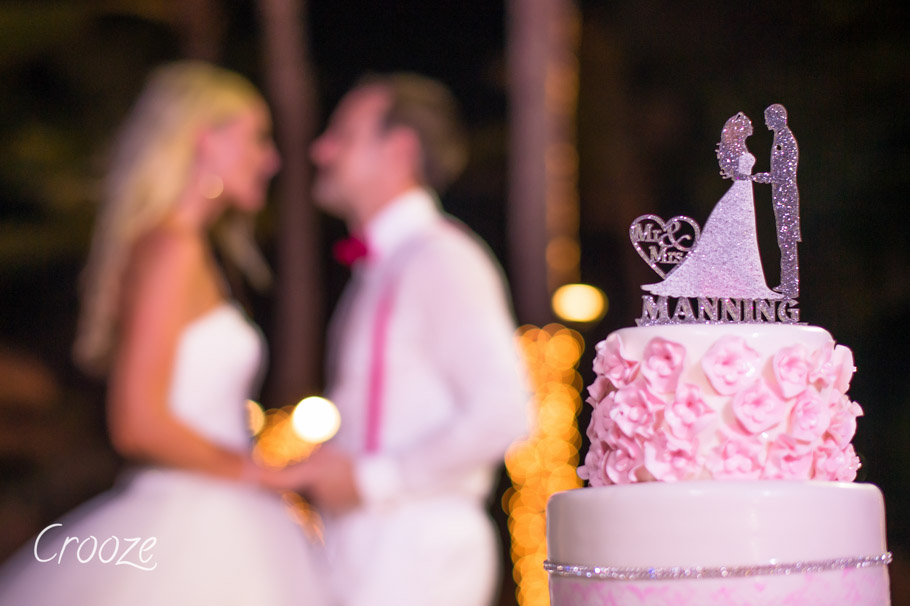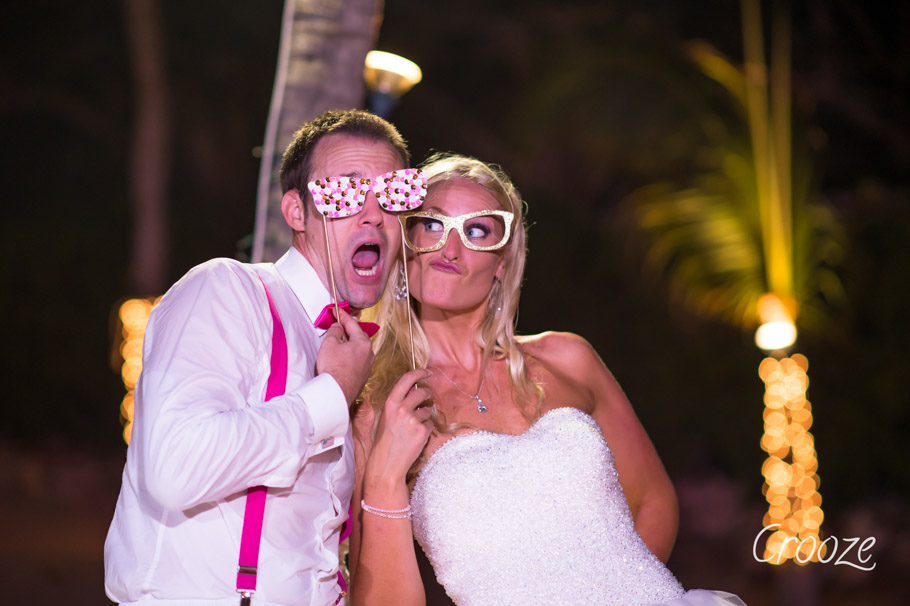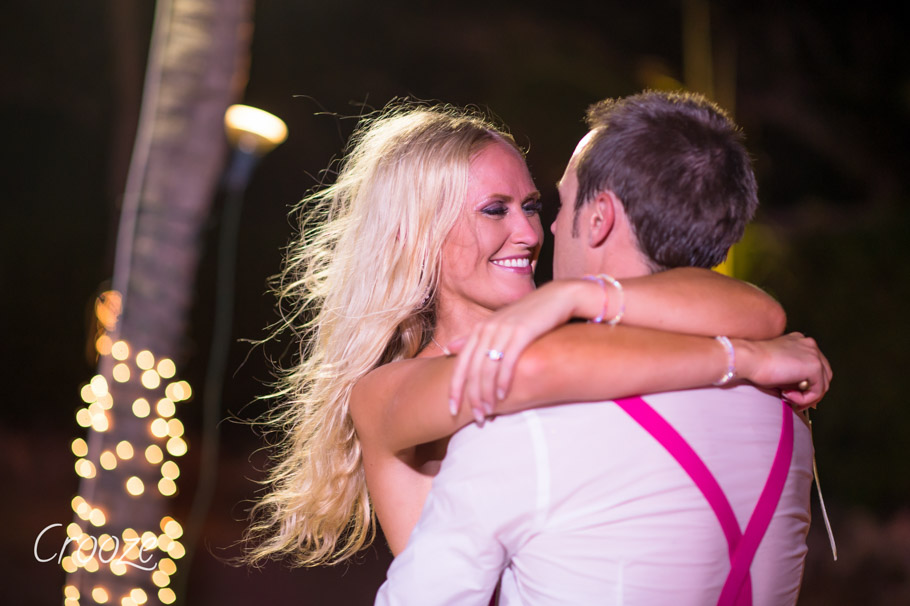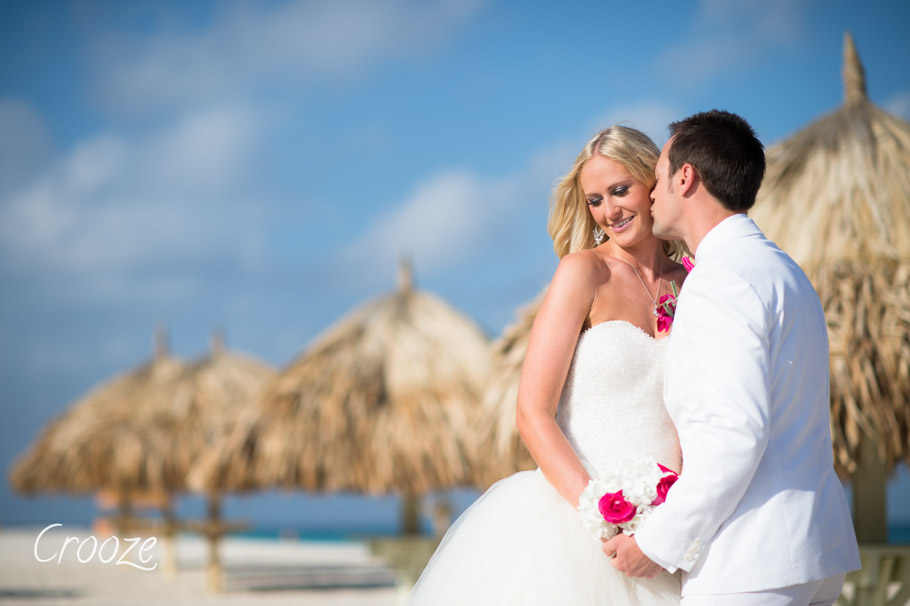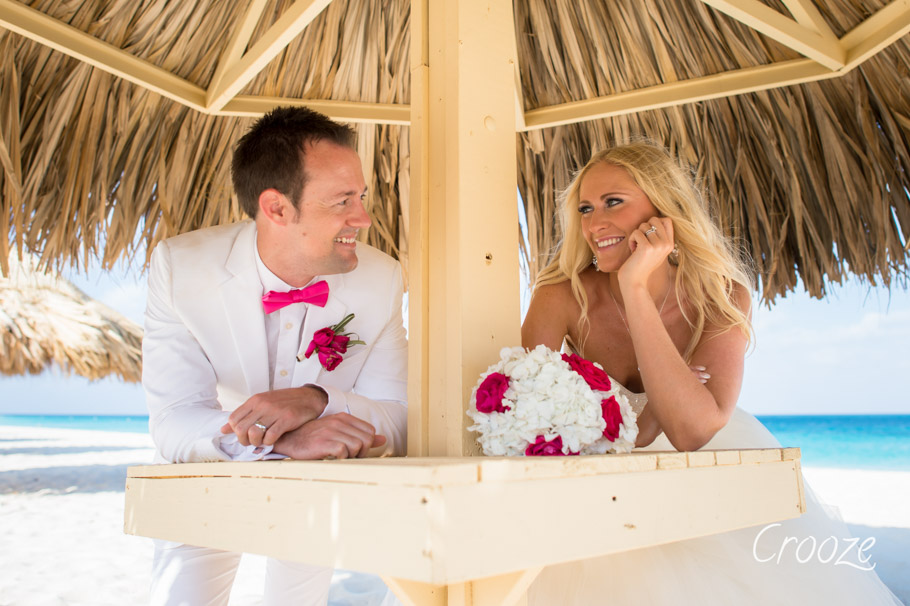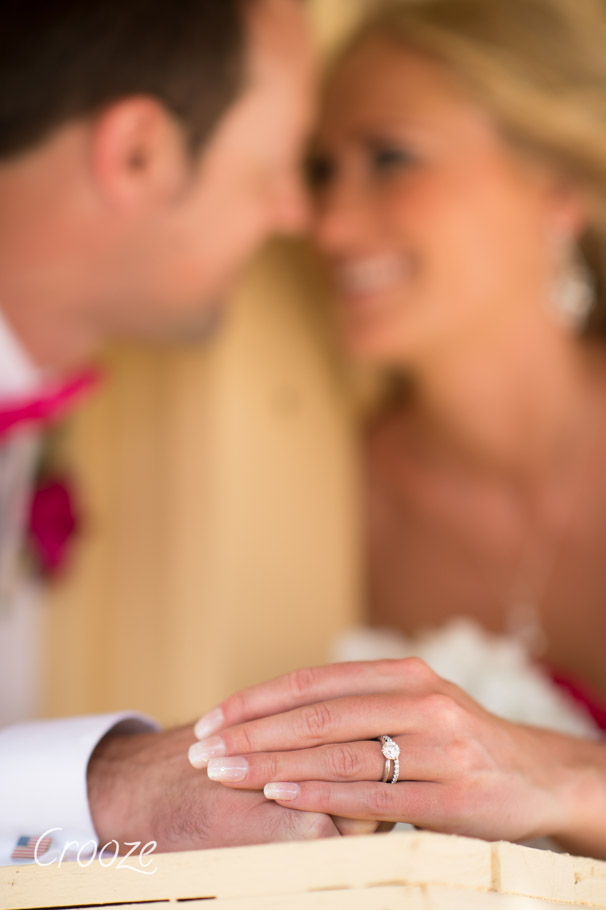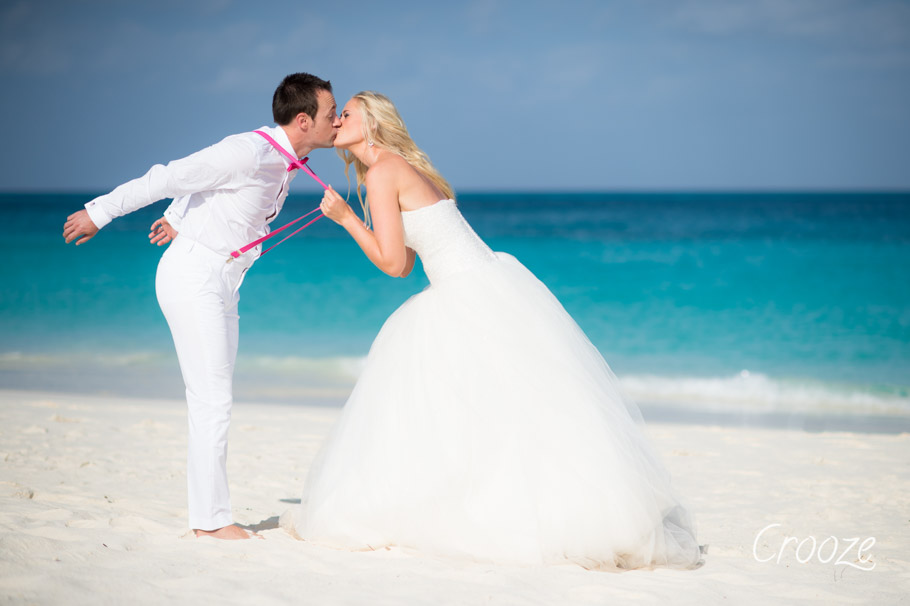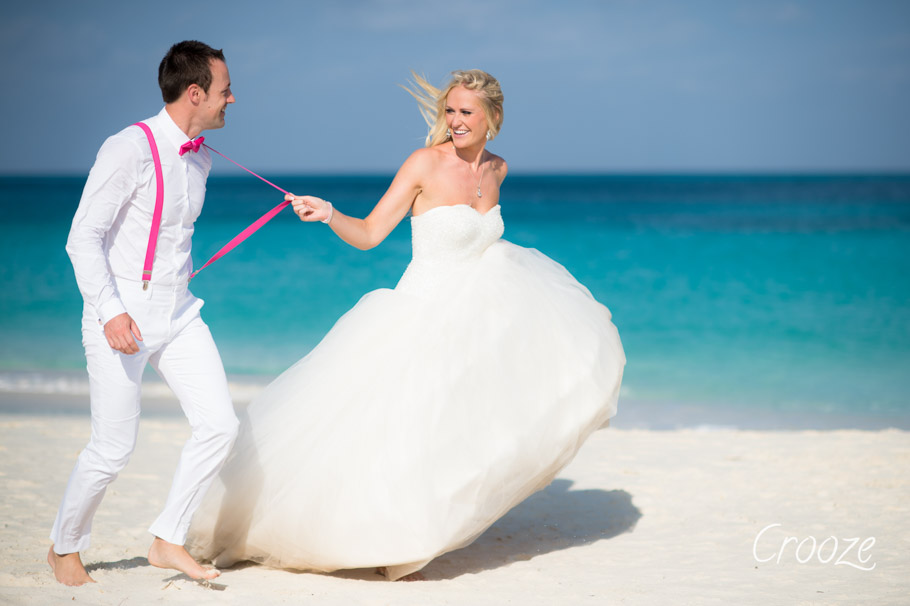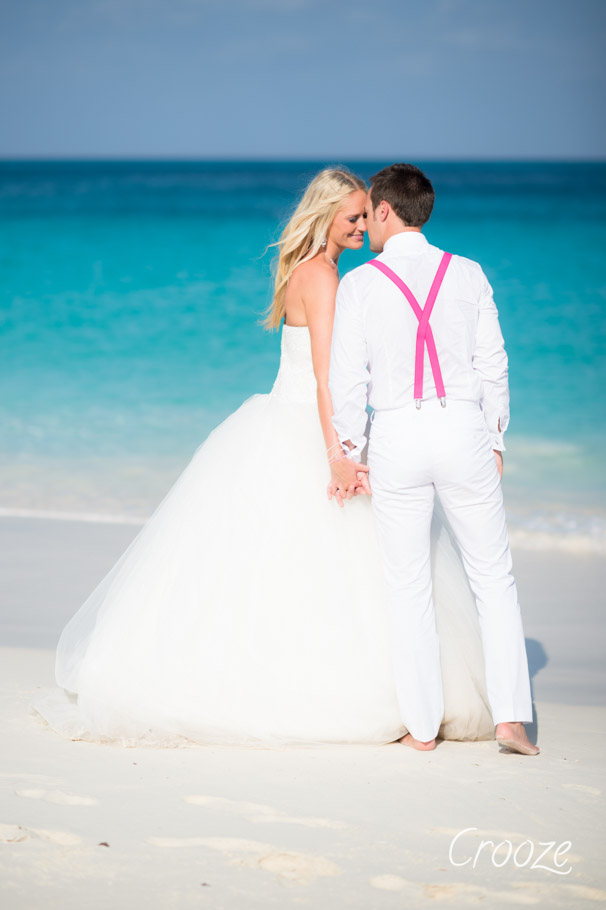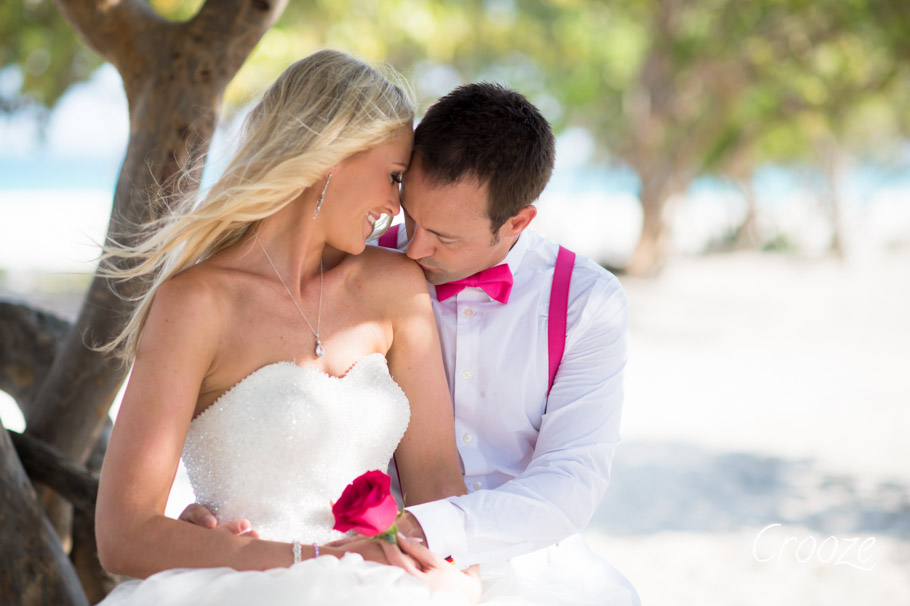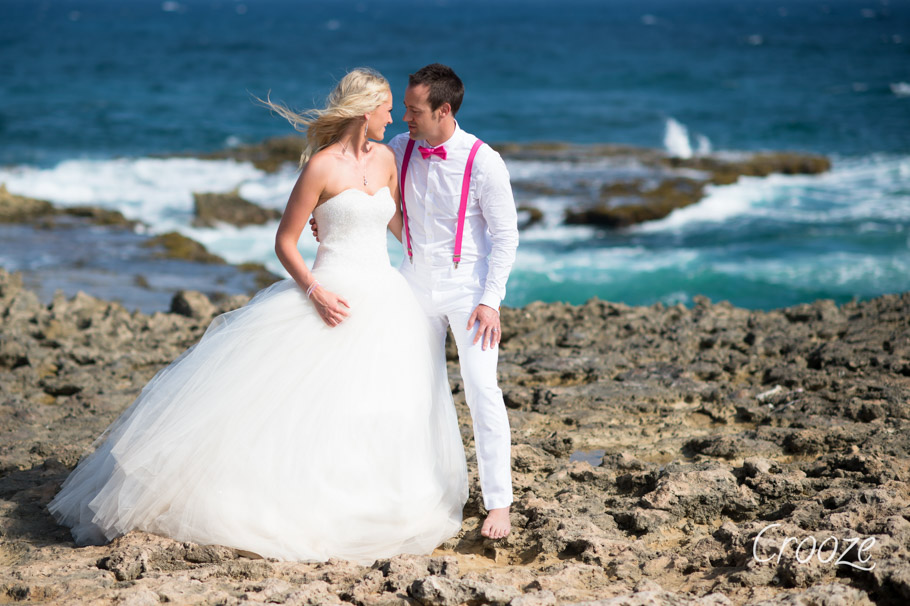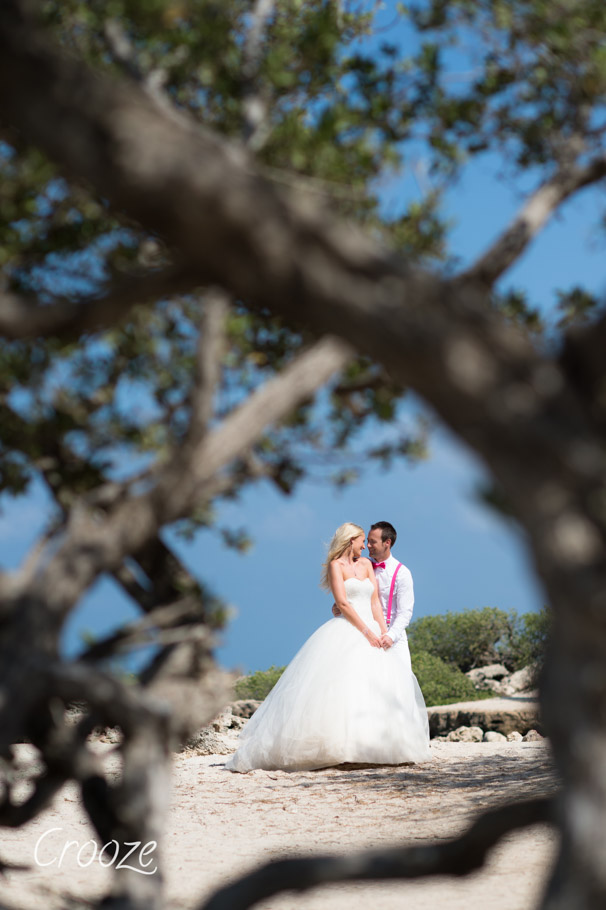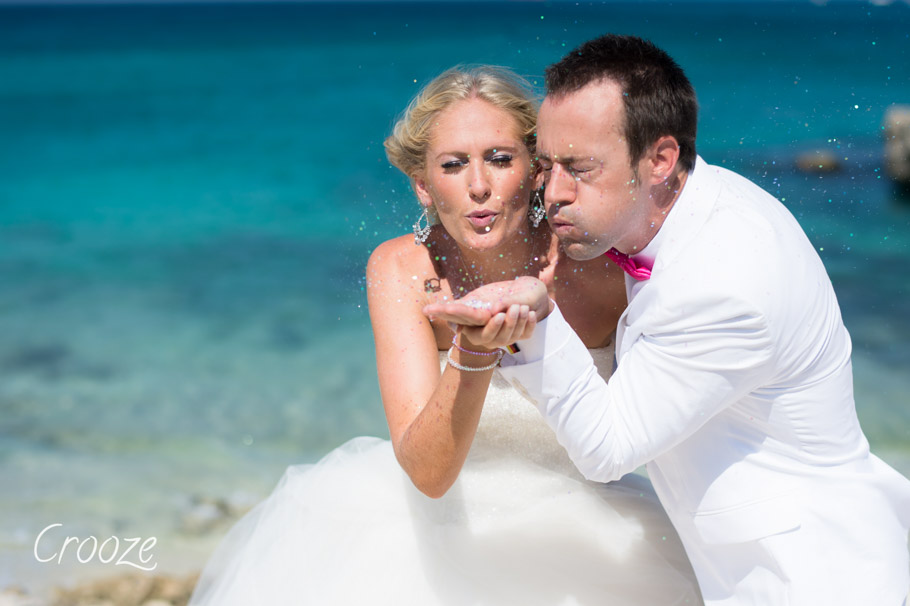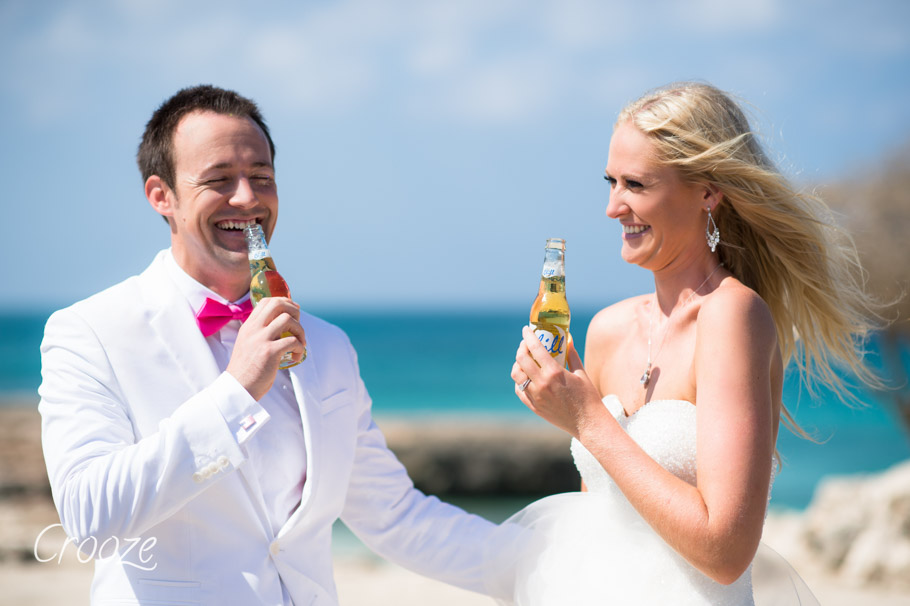 Renaissance Island is the only location in Aruba that hosts weddings on a private island. The property has two beaches, one of which is called "Flamingo Beach". The reason for this name is that there are free roaming flamingo's on this beach at all times. They are tame and can be hand fed by guests. Transportation to the island is by water taxi. For a wedding the water taxi's will be reserved and will leave according to the wedding day schedule. The trip to the island takes about 10 minutes.